"LOVED BY NURSES: A New Go-To Hand Cream for Healthcare Professionals!"
Margate, FL - LOVED BY NURSES, a small business located in Margate, Florida, is proud to announce the launch of its online store, dedicated to serving nurses and healthcare workers. The flagship product, aptly named "Nurse Hand Cream," is a custom formulation designed to provide the utmost care and nourishment for those who care for us all. Visit the website at: Loved By Nurses
Nurses and healthcare workers are constantly washing their hands, leading to dry, cracked skin that can be uncomfortable and even painful. LOVED BY NURSES's Nurse Hand Cream offers a solution tailored to their needs. It moisturizes and nourishes without any unwanted fragrances, making it an ideal choice for professionals working in sensitive environments.
The Nurse Hand Cream isn't just for hands - it works great on elbows, heels, and more. Its fast-absorbing formula ensures that you don't have to worry about a greasy residue after application, so you can continue with your day without any interruptions.
The cream's unique formulation includes ingredients like aloe vera, shea butter, and vitamin E, which are known for their soothing and moisturizing properties. It also repairs dry and cracked skin, providing long-lasting relief. In addition to its effectiveness, the cream is hypoallergenic, ensuring that it's suitable for all skin types.
"We've developed our hand cream with the specific needs of nurses and healthcare workers in mind," says Bill Berg, the founder of LOVED BY NURSES. "Our product is a reflection of our appreciation for the hard work and dedication of these professionals."
The LOVED BY NURSES online store is now open and ready to serve the needs of healthcare workers everywhere. You can find more information and order the Nurse Hand Cream at https://lovedbynurses.com.
Join the community of healthcare professionals who have found relief with the Nurse Hand Cream. Discover the product that is truly LOVED BY NURSES.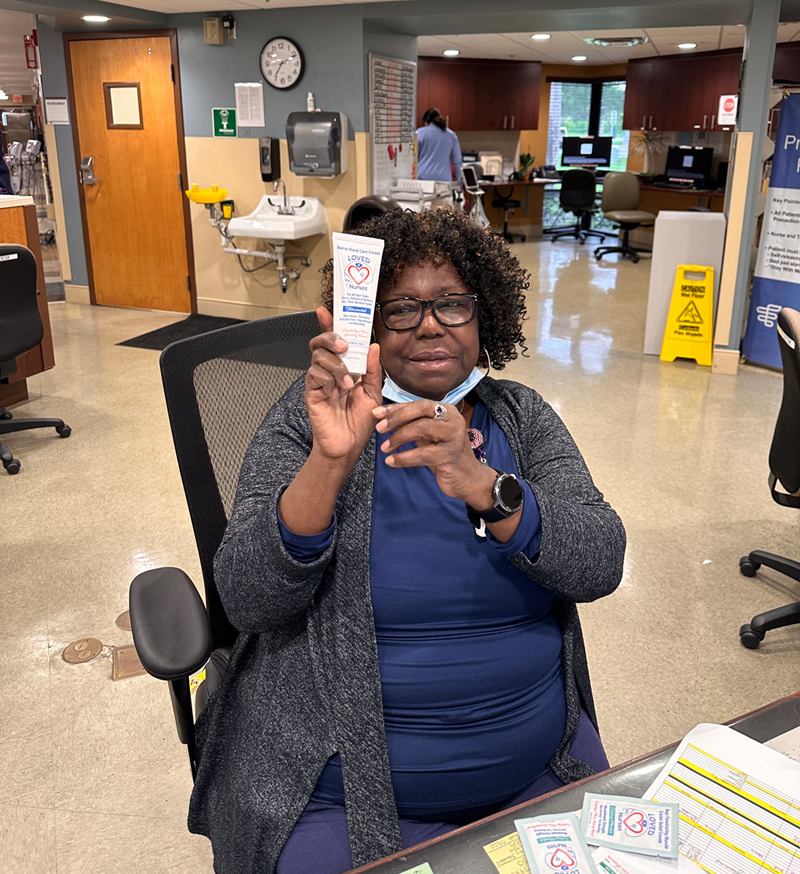 In conclusion, the overwhelming response from nurses to our line of products has been truly heartwarming. We're grateful for their support and trust in our brand, which has been instrumental in enhancing patient care and comfort. Our commitment to healthcare professionals goes beyond the existing lineup of products, and we're excited to announce the upcoming launch of new specialty creams tailored to meet diverse needs. These new additions will include pain relief cream, facial cream, and more - all formulated with the same rigorous standards of quality and effectiveness that have made our current offerings so popular within the medical community. With these forthcoming innovations, we aim to further empower nurses with tools that allow them to provide the best possible care to their patients.