The Fort Lauderdale Air Show is an annual event that takes place over the scenic skies of Fort Lauderdale Beach in Florida. Each year, the event draws in thousands of aviation enthusiasts and spectators from around the world to witness an unforgettable display of aerial acrobatics and precision flying.
The air show is a thrilling experience that showcases some of the most advanced military and civilian aircraft in the world, ranging from fighter jets to aerobatic performers. Visitors can expect to see heart-stopping aerial stunts, jaw-dropping displays of speed and agility, and a host of other incredible feats of aviation. But what makes the Fort Lauderdale Air Show such a fun and exciting event for everyone?
APRIL 29-30
A1A - NE 19th Court to Las Olas Blvd.
11:30am to 3:pm
The Air Show, as always, is free to spectators, but if you must gawk from A1A, know that VIP pampering is available to those who want to splurge.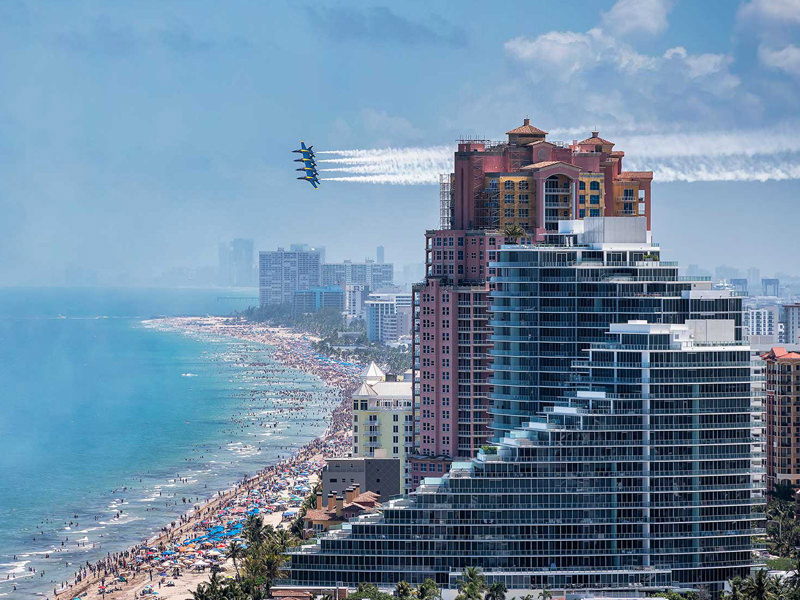 Spectacular Performances
One of the main reasons why the Fort Lauderdale Air Show is such an exciting spectacle is the variety of aircraft that perform during the event. From military jets like the F-16 Fighting Falcon and the F-35 Lightning II to vintage planes like the P-51 Mustang and the B-17 Flying Fortress, there's something for everyone at the air show.
Each aircraft offers a unique and impressive display of aerial acrobatics and precision flying. Spectators can expect to see stunts like barrel rolls, loops, and high-speed flybys, as well as breathtaking maneuvers like the "tailslide" and the "hammerhead turn". With a range of aircraft and performances to choose from, visitors can watch an array of stunning aerial displays throughout the event.
Interactive Displays
In addition to the aerial displays, the Fort Lauderdale Air Show also features a variety of interactive displays and exhibits on the ground. Visitors can check out static aircraft displays, where they can get up close and personal with some of the aircraft and talk to the pilots and crew members who fly them. There are also exhibits featuring aviation technology and history, as well as opportunities to meet and greet with pilots and performers.
Family-Friendly Fun
The Fort Lauderdale Air Show is a family-friendly event that offers fun for all ages. Children can enjoy face painting, balloon animals, and interactive exhibits. The air show also features a kid's zone, where young visitors can participate in various aviation-themed activities and games.
Accessible Viewing Options
The Fort Lauderdale Air Show offers a variety of viewing options for spectators. There are free viewing areas along the beach where visitors can watch the air show from the sand. For those who want a closer look, there are paid seating options like the Flight Line Club, which offers premium seating, food, and drinks, as well as access to a private beach area. There are also VIP packages available, which include access to a private chalet, private restrooms, and food and drinks.
Community Impact
The Fort Lauderdale Air Show not only provides a thrilling experience for visitors but also has a positive impact on the local community. The event generates millions of dollars in revenue for local businesses, creates jobs, and attracts tourists from all over the world. The air show also supports various charitable organizations and offers opportunities for community involvement.
Tips for Attending the Fort Lauderdale Air Show
Purchase your tickets in advance: Tickets for the Fort Lauderdale Air Show can sell out quickly, so be sure to purchase them well in advance. You can usually find tickets on the official event website or from authorized ticket sellers.
Check the weather forecast: As mentioned earlier, the air show takes place in May, which is typically warm and sunny in Fort Lauderdale. However, it's always a good idea to check the forecast before heading out and pack accordingly.
Arrive early: The air show is a popular event, so expect large crowds and traffic congestion. Plan to arrive early to secure a good spot and avoid any last-minute stress.
Bring sunscreen and a hat: Since the air show takes place outdoors, you'll want to protect yourself from the sun. Be sure to bring sunscreen and a hat to keep yourself comfortable throughout the day.
Bring earplugs: The noise from the aircraft can be very loud, so be sure to bring earplugs to protect your hearing.
Bring binoculars: While the aircraft will be visible to the naked eye, binoculars can help you get a better view of the action and appreciate the details of the aircraft.
Pack snacks and water: You'll likely spend several hours at the air show, so be sure to pack snacks and water to keep yourself hydrated and energized throughout the day.
Wear comfortable shoes: You'll be spending a lot of time on your feet, so wear comfortable shoes that can handle walking on uneven surfaces.
Follow the rules and regulations: The Fort Lauderdale Air Show has several rules and regulations in place to ensure the safety of all attendees. Be sure to read and follow these guidelines to avoid any issues.
Enjoy the show: Last but not least, relax and enjoy the show! The Fort Lauderdale Air Show is an exciting event with plenty of breathtaking moments, so take it all in and have fun.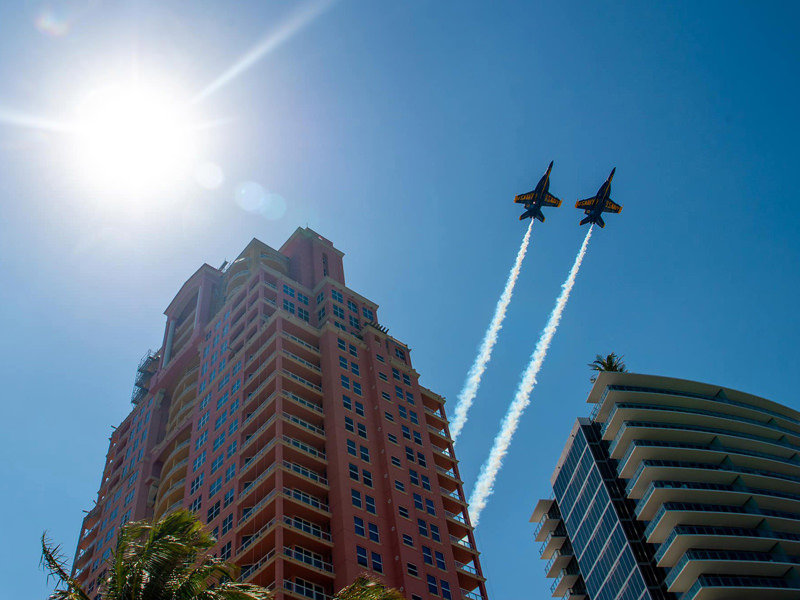 The Fort Lauderdale Air Show is an incredible event that provides an unforgettable experience for attendees. Whether you are a fan of aviation or simply looking for a fun day out, the air show offers something for everyone. From the impressive aircraft on display to the breathtaking aerial stunts, there is no shortage of excitement and entertainment. With the right planning and preparation, attending the Fort Lauderdale Air Show can be a fun and memorable experience that you will never forget. So, mark your calendars and start planning for the next show - you won't want to miss it!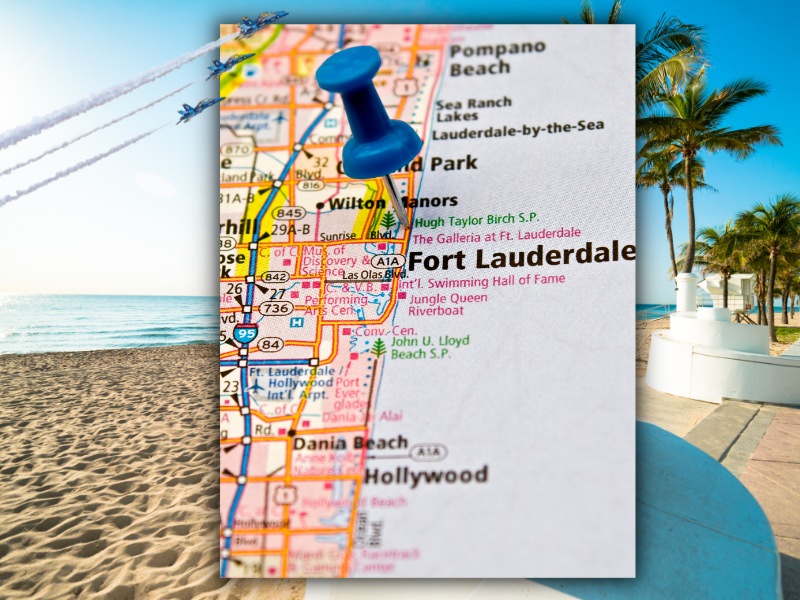 Learn more about VIP & Premium Viewing
The ticketing box office support team is available to assist you with all your ticketing needs, such as sending/resending tickets to your email, transferring the date of your ticket from Saturday/Sunday or vice versa, and resolving any other ticketing-related issues. @ 954-241-7937
Purchase your tickets today at Pre-Event Price and Save Big! - Official Air Show Web Site
Videos from April 29th 2023